Dear Friends of the Mordecai Project:
When you receive this newsletter I will already be flying over the Atlantic Ocean, somewhere between Atlanta and Johannesburg, South Africa. The flight is 17 hours long—Delta's longest! When I arrive I will begin my 20th journey to Africa. I am sending this short e-mail to ask you to pray for this important trip!
When I land in Johannesburg I will fly to Durban, South Africa, to speak at one of my favorite churches on the planet. His Church is a vibrant, multicultural congregation that is reaching the world. Below you can see their leadership team, led by Pastor Simon Hemsley. I will be doing a men's event and speaking in Sunday services, as well as speaking in their school of ministry. I will also speak at their Xulu congregation, pastored by my friend Mondli Myeza.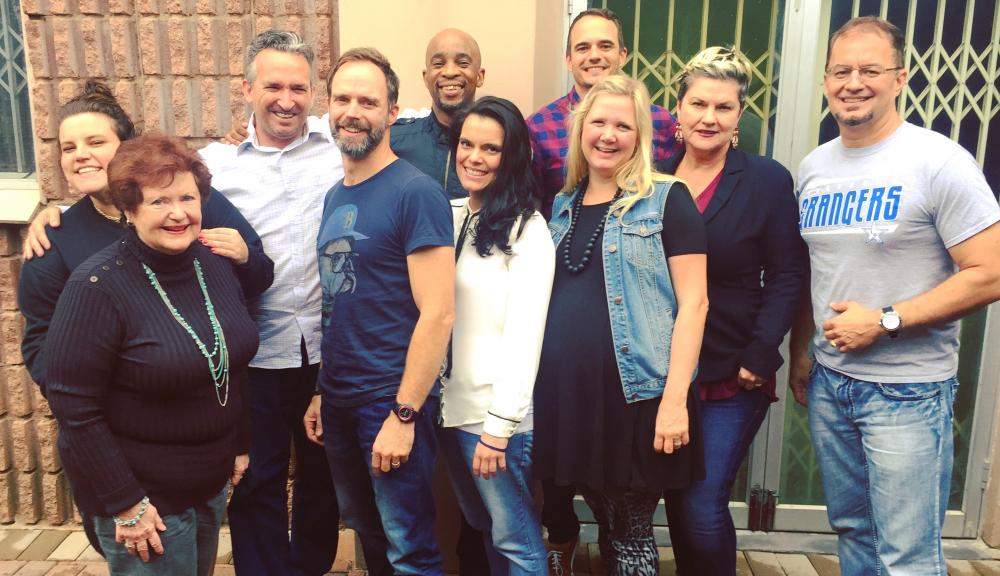 After Durban, I will head to Malawi, accompanied by my spiritual son Atu Munde. He is a member of His Church who is originally from Malawi. He speaks the local language and was a wonderful support to me on my previous trip there. Atu is a gifted leader in training! And he is a great translator too.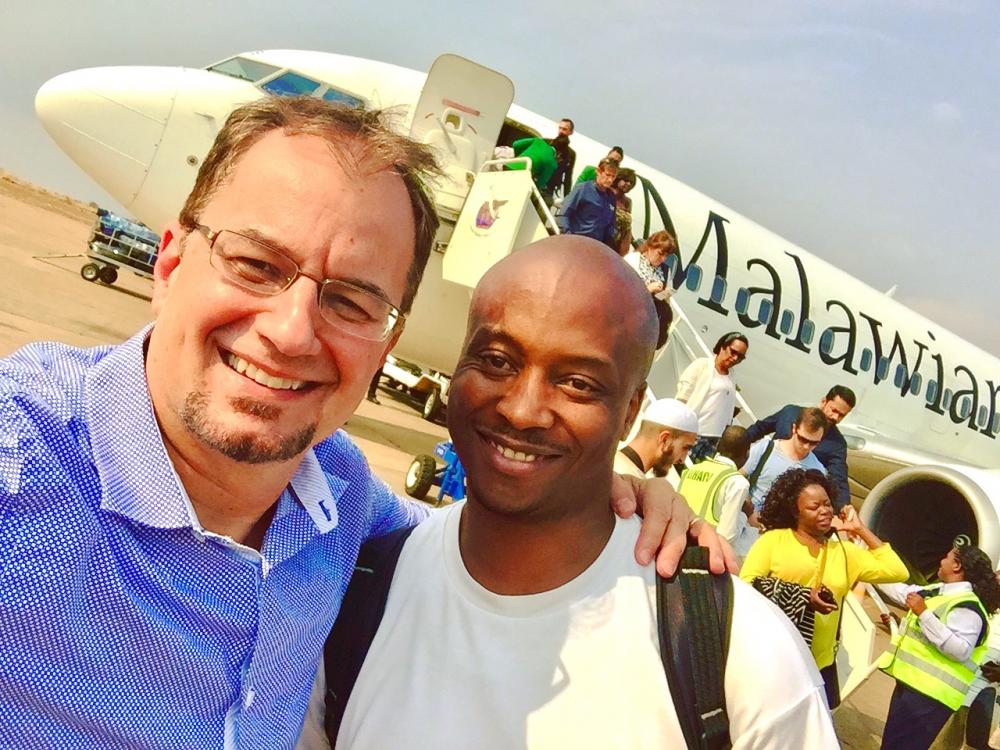 When we get to Malawi we will be hosted by the couple below, Tony and Charity Mkamanga. They are connected to the Pentecostal Holiness Church and we are planning to do a women's project with them in the city of Mzuzu. We will do some events with them there, and then we will make a difficult journey across the border into Tanzania.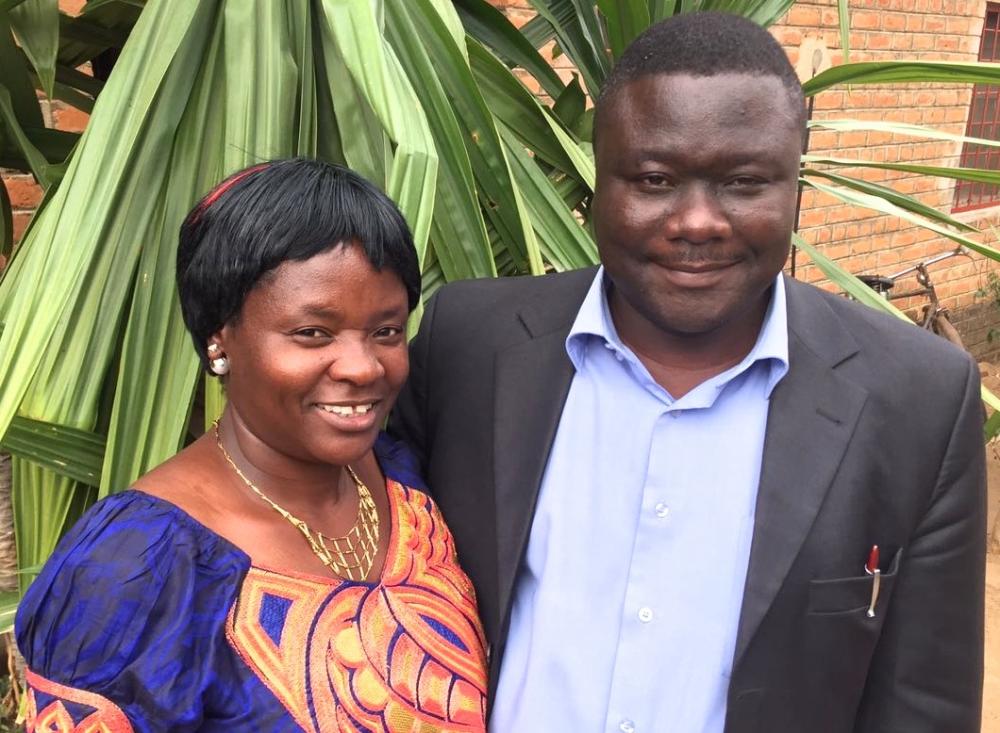 When we arrive in Tanzania, I will be speaking at a large women's event there. You can see the poster below. Two years ago when I was in Malawi, a group of women drove several hours to come to our event in Mzuzu. They begged that I would come to Tanzania, and they didn't really believe that I would be able to come. But God made it possible! Women from several hours range will be coming to this event, hosted by Bishop Berrings Mlambya.
I don't have to tell you that there are some challenges with this trip. Traveling in some parts of Africa is not easy. And we will be taking long rides by car into Tanzania. Please pray for the following:
** Safety during all this travel, for Lee, Atu and the team. The trip is from Aug. 15-29. Please cover me those days.
** No sickness, since I will be eating local food in remote regions
** Powerful anointing on all meetings, with demonstration of the Holy Spirit's power
** Strong connections with all of God's people as we do His work together
Please also pray for God's provision for this trip. There were some costs associated with the Tanzania meeting, and I am covering the meals for the women at the event. (We need about $2,500 for those costs.) Please also ask the Lord to provide the funds for all our overseas projects. We just sent another $5,000 for the construction of our women's shelter in Peru.
I am so grateful for your prayers, love, letters of encouragement, texts, emails and donations! Your prayers keep us inspired to press forward even when there are obstacles!
If you'd like to give to our work, just click on the "Donate" button below to give online, or mail your check to The Mordecai Project, P.O. Box 2781, LaGrange, GA 30241. All gifts are tax-deductible.
Lee and Deborah Grady
The Mordecai Project
P.O. Box 2781
LaGrange, GA 30241
ABOUT US
---
The Mordecai Project is a Christian ministry devoted to empowering women, confronting abuse and transforming nations through the power of the gospel of Jesus Christ.
DONATIONS
---
All gifts are tax-deductible. Secure online donations can be made at our website themordecaiproject.org/donate
Checks can be made out to The Mordecai Project and mailed to:
The Mordecai Project / Bold Venture Ministries
P.O. Box 2781
LaGrange, GA 30241:
BOARD OF DIRECTORS
---
Rev. Matt Judd
Good News Church
Augusta, Georgia
Chris Revells




Pickens, South Carolina
Rev. Luis Roig




Casa del Padre




Trujillo Alto, Puerto Rico
Rev. Eddie Taylor
Rev. Beth Taylor




Taylor Ministry Group




Deland, Florida
Re. James Graham




International Gospel Outreach




Semmes, Alabama
Rev. Dee Mueller




The Hearth Ministries




Blairsville, Georgia
OTHER ADVISERS
---
Rev. Barry St. Clair




East West Ministries




Lilburn, Georgia
Rev. Doug Beacham




Bishop, International Pentecostal Holiness Church




Oklahoma City, Oklahoma
Rev. Chris Maxwell




Campus Pastor




Emmanuel College




Franklin Springs, Georgia
Rev. David and Angela Munizzi




Catalyst Church




Orlando, Florida
Barry and Myra Goldfarb




Deland, Florida
Mimi Haddad




President, Christians for Biblical Equality




Minneapolis, Minnesota

 
Rev. Quentin Beard




Sioux Falls First Assembly




Sioux Falls, South Dakota

 
The Mordecai Project / Bold Venture Ministries, P.O. Box 2781, LaGrange, GA 30241, United States