Dear Friends of the Mordecai Project:
Most of us in the United States can see the light at the end of the COVID-19 pandemic tunnel. Restrictions have eased, people are traveling again and churches are gathering in-person. We are thankful that this scourge did not affect us adversely.
Sadly, dangerous waves of this virus are still occurring overseas, especially in India. Some of the girls we are caring for at Mordecai House in south India got the virus, but they are okay now. But many Indian pastors have died from COVID. Our directors there have been giving food for the past several months to those affected. Please pray for them.
I shared with you many months ago how I led an Indian man to the Lord in 2020 after I met him at a gas station. I discipled him for several months and baptized him, and then he returned to India. On the day that I took him to the Atlanta airport to fly home, I prayed with his boss, a man named Venkat. You can see him in the photo below with his wife and son. Venkat was a Hindu, but he gave his heart to the Lord, and I began to disciple him by going to the convenience store where he worked. This week Venkat moved to Atlanta to work in another gas station, but I was able to pray with him and bless him and his family. I am helping Venkat get connected to a church. Praise the Lord that God can use us to reach the world from right where we live!
Our Latin American director, Pastor Luis Roig, traveled to Guatemala in May to check on the status of the construction of our women's shelter there. He had a wonderful time with Pastor Otoniel Morales and the members of Nueva Vision Church. Below you can see Luis (far left) with the local team members who are overseeing the project. We expect to cut the ribbon on Casa Ester before the end of the year!
Casa de Ester will be the only functioning women's shelter in the entire state of Zacapa, in eastern Guatemala. The Lord is faithful to perform His word, even when we face delays. Thanks to everyone who invested in this work. Below you can see the view of the facility from the roof of the second floor. I can remember when we began the tedious work of digging the foundations of this building in the hard soil of Rio Hondo. God has done a miracle. If you would like to help us put the finishing touches on the shelter, please sow a seed now. (We are also looking for a church that would be interested in raising the funds to outfit the shelter with beds, linens, dishware, curtains and household items.)
This month I had the privilege of performing the wedding of Ryan and Carly Waldroop, two students I met at Randy Clark's Global School of Supernatural Ministry in Pennsylvania. It was a beautiful outdoor ceremony, held on the banks of a river near the city. I have had the honor of mentoring Ryan since I met him in early 2020. God has a special call on their lives.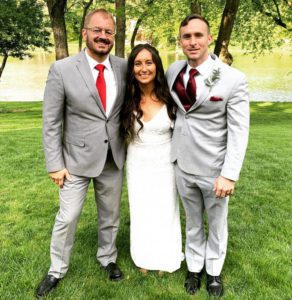 Also in May I traveled to southern Illinois to speak at The Roads Church, pastored by my friend Chad Everett. The church is located in the small town of Norris City, but it attracts almost 1,000 members from an hour radius. Pastor Chad asked me to minister to a group of 45 of his leaders on Saturday, and then I did two services on Pentecost Sunday. Of course I spoke on my favorite topic, the Holy Spirit, and we had a powerful time of ministry afterwards. Many people were filled with the Holy Spirit that day.
You can see from the photo below that Pastor Chad looms over me! (He is 6'8".) I also had my friend Joseph Chaparro with me on this trip. Joseph is a member of a Hispanic church in Chicago, and he is growing fast in his leadership gifts. It was a blessing to have Joseph with me during the weekend so he could develop his own ministry calling.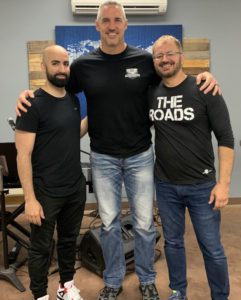 The pandemic forced all of us to learn how to do ministry remotely, and I have been doing many meetings by Zoom, Skype, Facebook and Facetime. In May I did three separate training sessions with a group of 300 Filipino leaders who are associated with Cornerstone Church in Singapore. The Filipinos are leading churches in Hong Kong, Australia, Canada, the Philippines and Singapore. Below you can see Billy Caraig, a young Filipino man I have personally mentored since I met him in 2018. He is now serving as a pastor of one of Cornerstone's Filipino congregations. I trained these leaders for three weeks in healthy discipleship.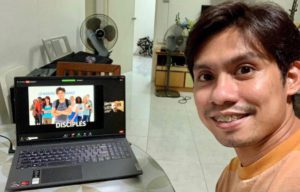 I also have been having regular discipleship meetings with a group of young leaders from the United States. Usually held on Thursday nights, we talk about topics such as how to lead a small group, how to prepare a sermon, how to mine gold from the Scriptures and how to mentor. The guys on the call below are from Illinois, Maryland, Ohio, South Carolina, Michigan, Florida and Texas.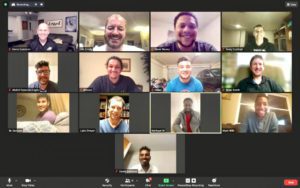 One of the greatest miracles that happened during the pandemic was that we were able to launch a ministry to women in Pakistan. Our directors there, Susheel and Esther, have been helping a growing group of disadvantaged women by providing groceries, discipleship training, and training in sewing and needlework. The result is that the women have learned to make beautiful handbags like the one pictured below. In May, Catalyst Church in Orlando, Florida, hosted a special Mother's Day event, and the women of the church purchased bags and raised more than $2,000 to help the Pakistani women make a living wage. In addition, Riverside Church in Sebastian, Florida, raised another $400 by auctioning bags. Our plan is to build a workshop where the women will come to manufacture items that will in turn help them feed their families. Thank you, Catalyst and Riverside, for believing in this vital work!
My new ministry assistant, Abdiel Lopez, was trained and commissioned to begin working with me in early May. I invited Abdiel to come with me to visit my mentor of 47 years, Barry St. Clair. It was such a special time because Barry has ministered many times in Abdiel's homeland of Cuba. Our dream is that one day all three of us will go to Cuba together. (We already have an opportunity to launch a women's project there.)
Thanks to everyone who has prayed for my mother, Jean Grady. I was able to visit her in-person on her birthday on May 28, when she turned 93. Her cognitive function is not good, but she still recognizes me and I was able to get a smile out of her!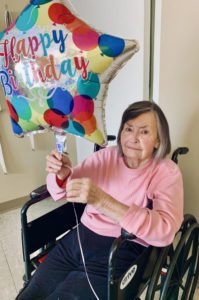 I am also thrilled to announce that my next book, Follow Me, is finished! I turned the manuscript into the printer on Memorial Day. I have never been this excited about any of my previous books. This is my life message on relational discipleship. I look forward to making it available when it is released, and I will keep you posted on that.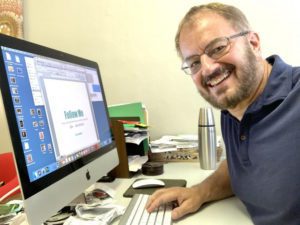 ** I will be speaking in June at churches in South River, New Jersey (June 4-6) and Chicago, Illinois (June 25-27). I will also be doing a ministry conference in Georgia (June 10-12) as well as training students at the Global School of Supernatural Ministry (June 17-18).
** Our next men's Bold Venture discipleship retreats will be in Sioux Falls, South Dakota (Aug. 19-21) and Mobile, Alabama (Sept. 30-Oct. 2). Please pray that the Lord will go before us to till the soil of men's hearts for these events.
** My first overseas trip since the global pandemic is schedule for early August, to the nation of Kyrgyzstan. Please pray now that the Lord will oversee all the details of this trip. I am going to need special grace to travel overseas again!
We love you and thank God for you. And thank you for your financial support. We could not do this without our partners. To give to our overseas work, just hit the "Donate" button below and follow the prompts. To give by check, mail it to The Mordecai Project, P.O. Box 2781, LaGrange, GA 30241.
Lee and Deborah Grady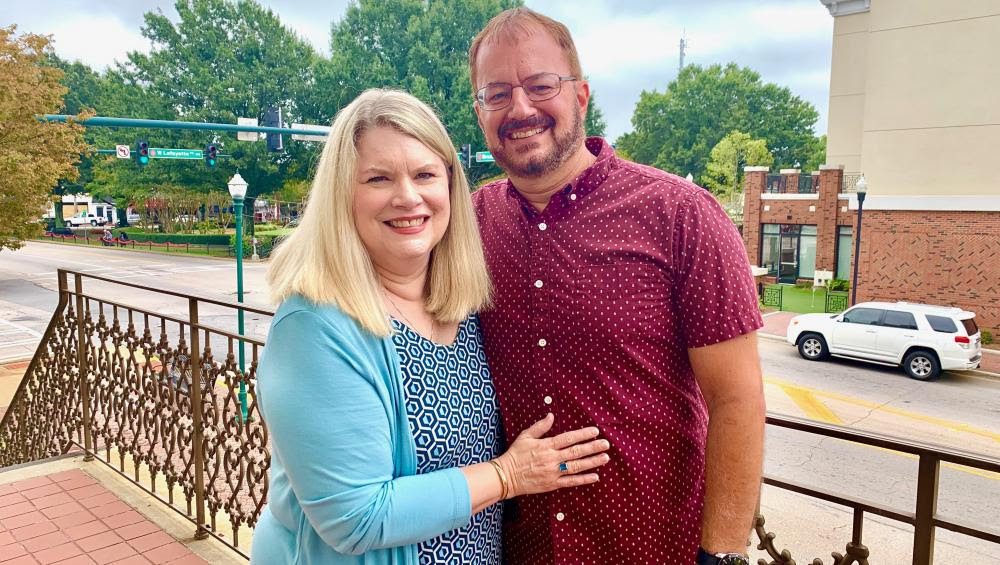 The Mordecai Project
P.O. Box 2781
LaGrange, GA 30241
ABOUT US
---
The Mordecai Project is a Christian ministry devoted to empowering women, confronting abuse and transforming nations through the power of the gospel of Jesus Christ.
DONATIONS
---
All gifts are tax-deductible. Secure online donations can be made at our website themordecaiproject.org/donate
Checks can be made out to The Mordecai Project and mailed to:
The Mordecai Project / Bold Venture Ministries
P.O. Box 2781
LaGrange, GA 30241:
BOARD OF DIRECTORS
---
Rev. Matt Judd
Good News Church
Augusta, Georgia
Chris Revells




Pickens, South Carolina
Rev. Luis Roig




Casa del Padre




Trujillo Alto, Puerto Rico
Rev. Eddie Taylor
Rev. Beth Taylor




Taylor Ministry Group




Deland, Florida
Re. James Graham




International Gospel Outreach




Semmes, Alabama
Rev. Dee Mueller




The Hearth Ministries




Blairsville, Georgia
OTHER ADVISERS
---
Rev. Barry St. Clair




East West Ministries




Lilburn, Georgia
Rev. Doug Beacham




Bishop, International Pentecostal Holiness Church




Oklahoma City, Oklahoma
Rev. Chris Maxwell




Campus Pastor




Emmanuel College




Franklin Springs, Georgia
Rev. David and Angela Munizzi




Catalyst Church




Orlando, Florida
Barry and Myra Goldfarb




Deland, Florida
Mimi Haddad




President, Christians for Biblical Equality




Minneapolis, Minnesota

 
Rev. Quentin Beard




Sioux Falls First Assembly




Sioux Falls, South Dakota

 
The Mordecai Project / Bold Venture Ministries, P.O. Box 2781, LaGrange, GA 30241, United States